The Nine Web Design - Style 1 - Simple Black and White
We're trying to use a very simple black and white (with possible touches of levels of grey) design style that mimics the logo design and subsequent business cards. That design uses hand drawn organic shapes to offset a modern, crisp "The Nine" logo. The web design should include elements on top of each other in order to add a level of dimensionality. The technical limitations will be dictated by what is available in the Wordpress theme (Hcode - link to theme) Since the theme is responsive (mobile-ready) the theme is divided in columns that can change size and dimensions per the device which restrains some of what is possible.
Below are the logo and business card mockups I used as guides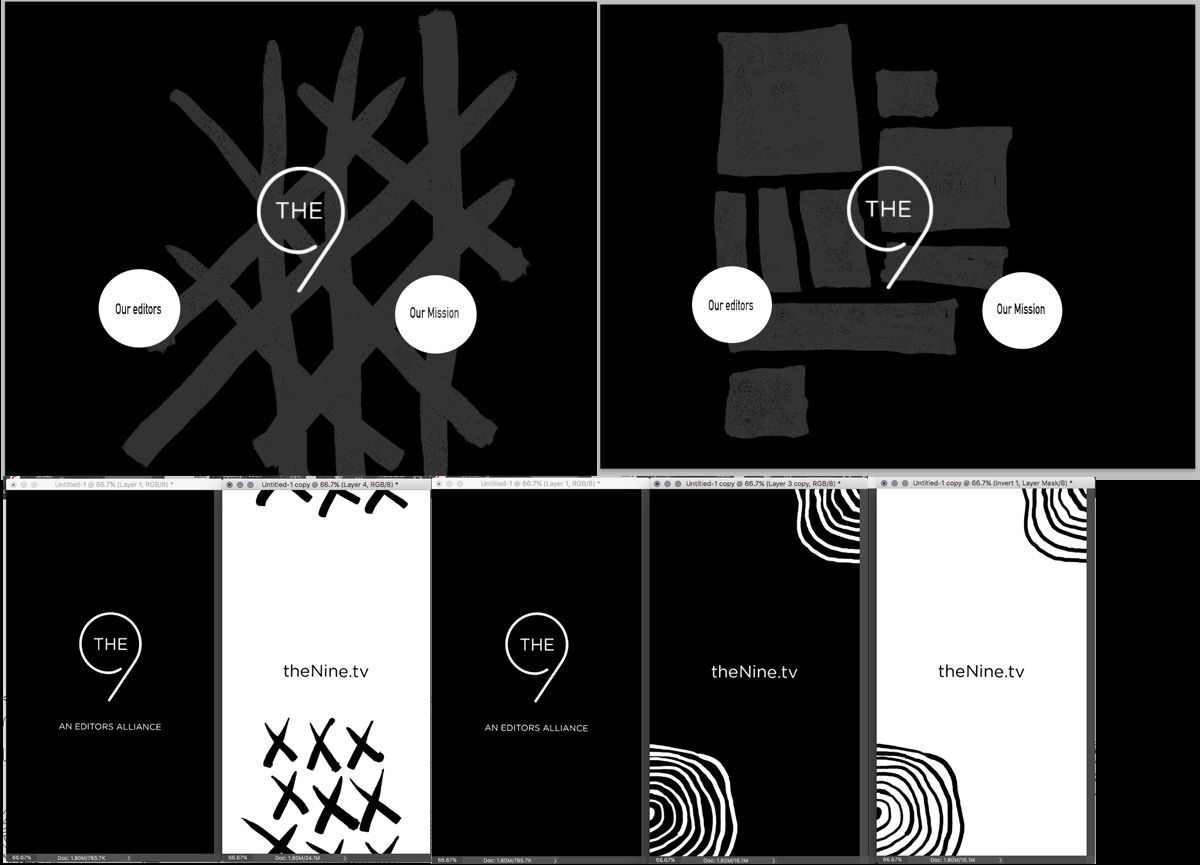 This is a static Intro page. The Editors and Mission circles are buttons that after pressed will scroll down to those respective pages.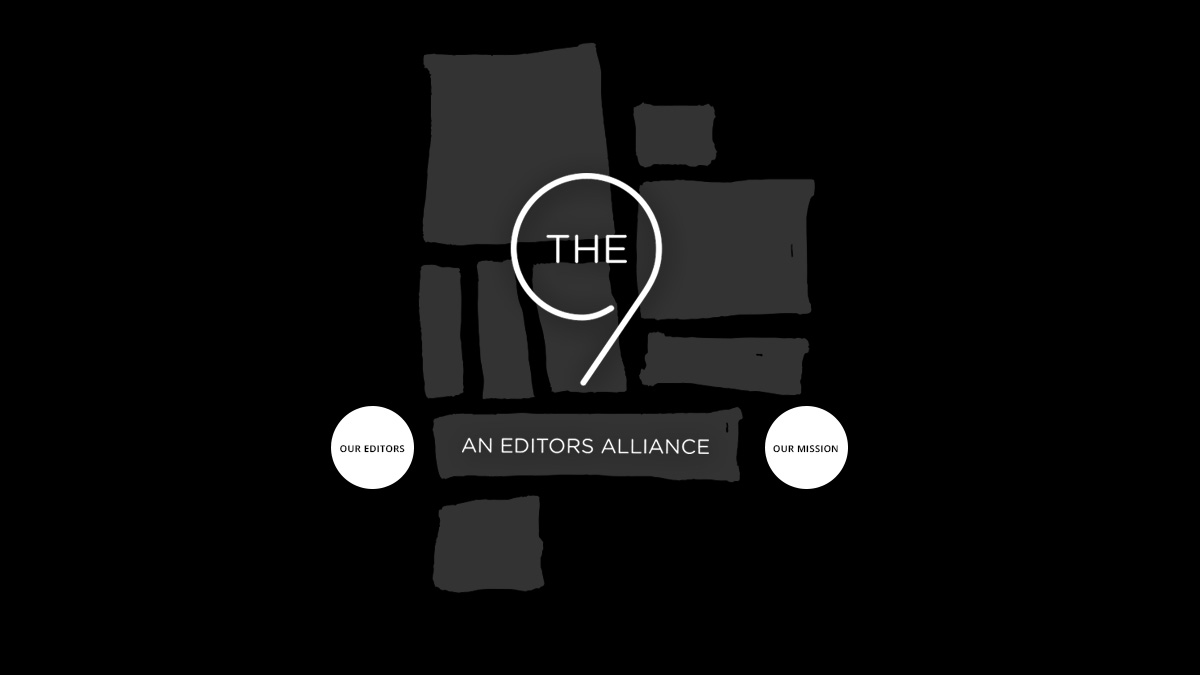 This is amother static Intro page taken from one of the business card designs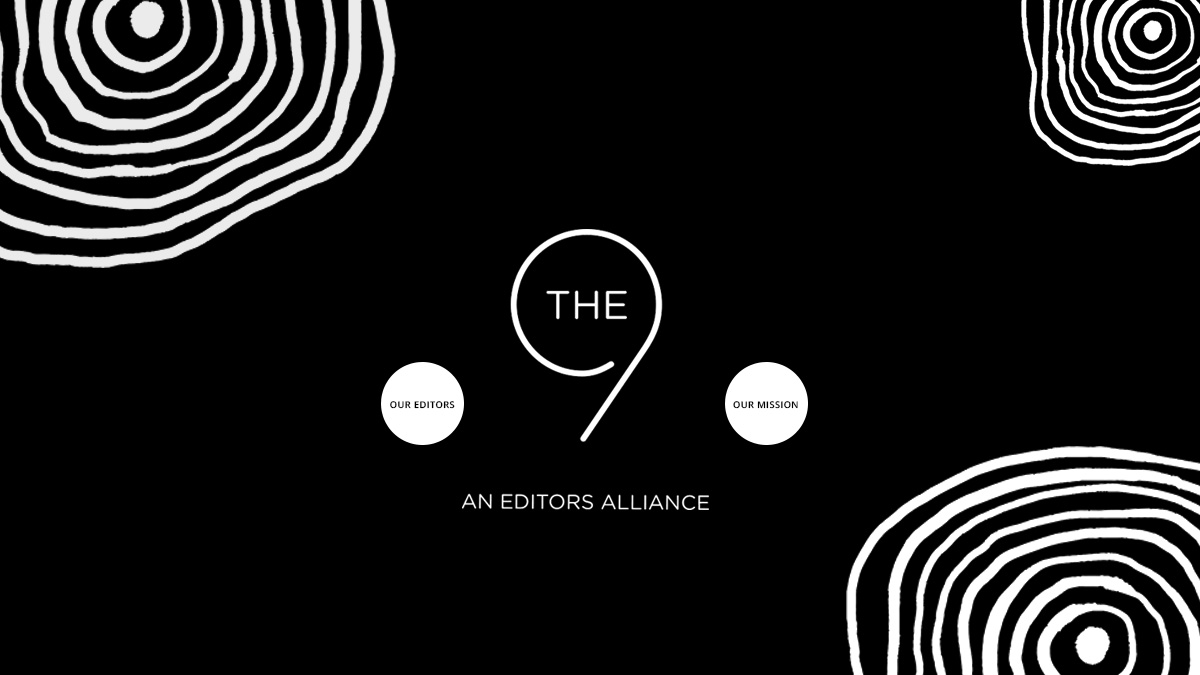 Below is the Editors page, the organic shapes in the background can have a parallax scrolling effect (meaning they will move underneath the circles at a slightly different speed when the users scrolls the page. i.e. Hcode's parallax scrolling example: link to Hcode parallax) I did some tests to see if the cirles will work with the filter system and I think we can do it. The circles respond very well to the filter animation when moving after one of the categories is selected. There still are a few technical hurdles but I should be able to make it work.